Product Description
I previously offered a set of seals for the rear hatch on the 60/62 Series Cruisers.
I however found that people were ignoring the info posted here on the website and were replacing perfectly good OE seals with these- thinking they were an upgrade. They were just the opposite and only posted as a cost effective alternative to completely broken or missing OE ones. The OE seal is really the best solution, it's actually a pretty sophisticated part and it should only be replaced if badly torn or plain missing.
In the interest of our trucks getting the best care and parts, I have stopped stocking this material.
You can still get the OE ones though. they should be part number 67881-90A06 and should cost ~$78.
This kit of parts that I offered did however include two other pieces; a replacement trim piece for the headliner retention lip which was purely cosmetic, and a seal for the top lip of the tailgate where there is currently not one. These two parts are pointed out in the rotating slideshow images above.
As mentioned, one is cosmetic, but the other one is my favorite trim piece on the whole cruiser, it is the only thing I have found in all the years of doing this that will stop the lift gate from squeaking and rattling. It also greatly reduces dust ingress in the rear cargo area. For this reason I have stripped this kit down to these two parts and dropped the price considerably to reflect the lack of included perimeter seal. That said it still costs $30 for me to send them out and all you get for that is two pieces of edge trim, like this: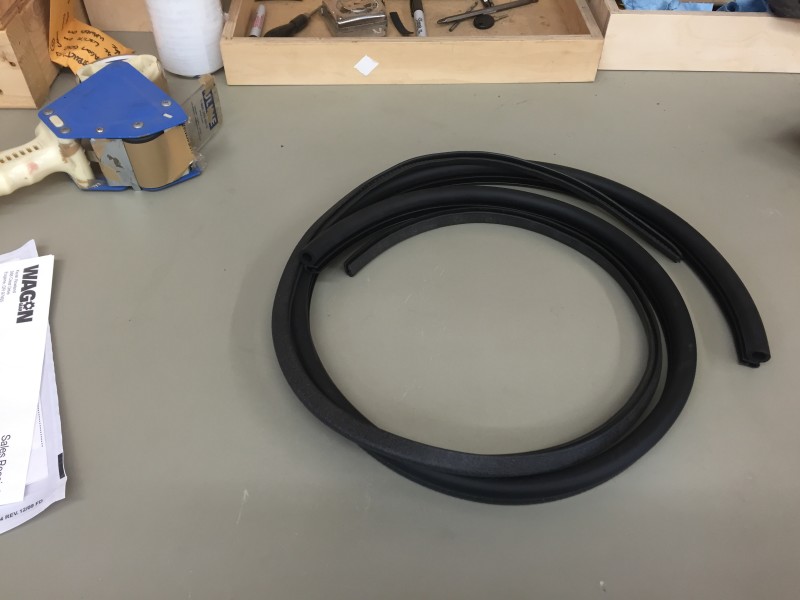 That's it, that's what $30 gets you. :-p
I did the math 3 times since I couldn't believe it myself.
Please see the "installation notes" linked by the "learn more" button below, they definitely pertain to the hatch lip seal, adjustments can be very time consuming.