60 & 62 Series Land Cruiser Replacement Side Panels
Side panels are custom built for each truck, there are a lot of profile variables and construction options that I sort out for each situation. In most cases the turn-around for a set of side panels is about three weeks. This leaves a week for CAD and laser cutting, another week for me to weld and fabricate, then a week for powder coating and final assembly/packing/shipping.
The first step with any side panel project is determining the exact profile they need to match. To do this it is best to send me a photo of your current cargo area, there are quite a few parameters that need to be matched and the change-over years are not consistent.

One important profile change is the presence or lack of these wheel arch tabs.
All US spec 60 and early 62s will have one on the drivers side like this, but only later model ones have this tab on the passenger side. It was put in to prepare for the installation of gas door release cables.
Conversely if you have a truck that no longer has the vinyl wheel arc covers then the passenger side panel may need to have a full profile in order to cover the blank spot left by the missing wheel arch. If the truck has factory rear shoulder belts this area of the profile will again be different.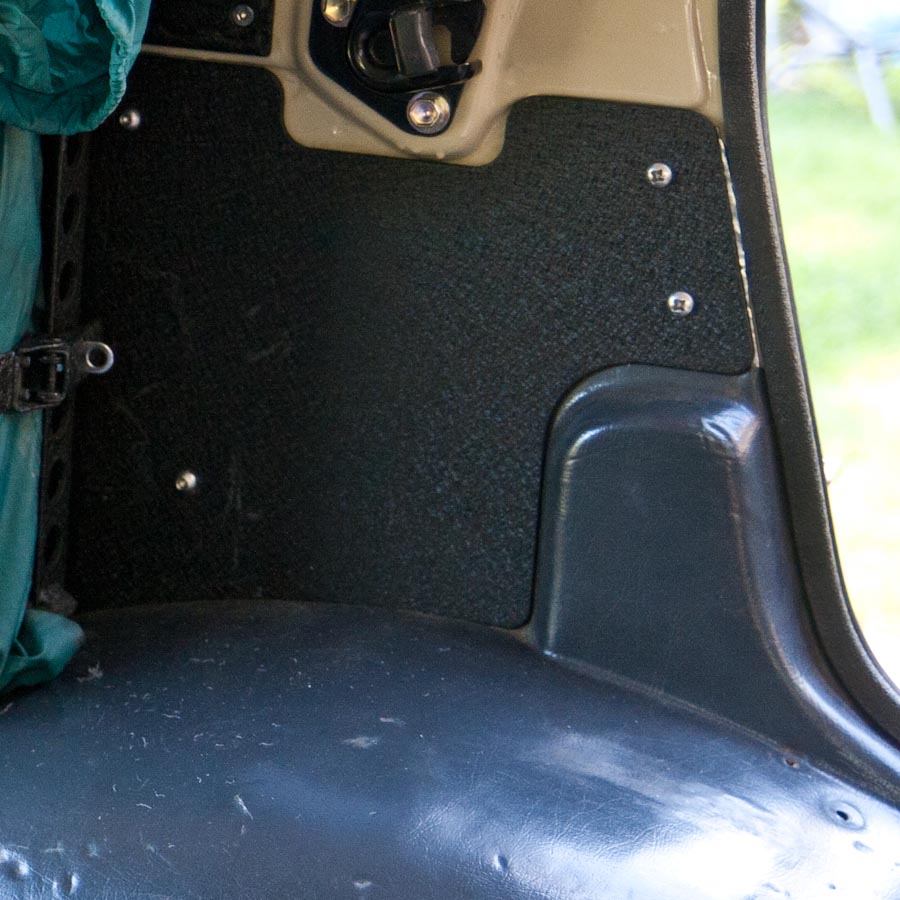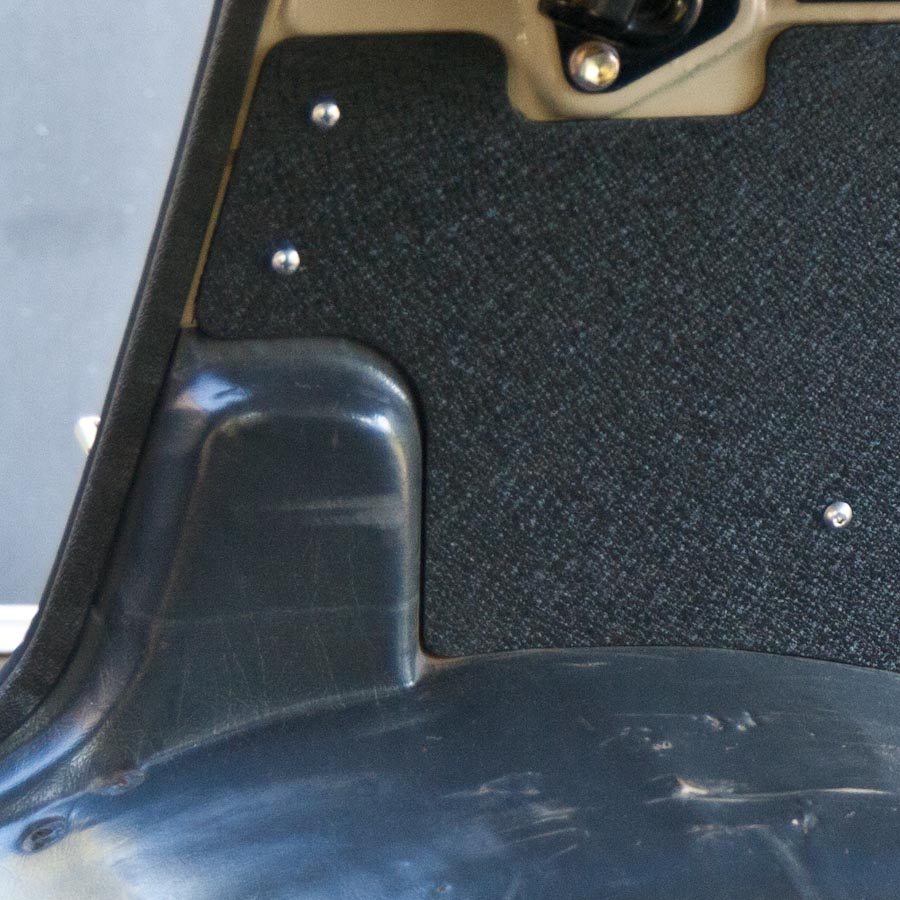 On early 60s it's possible that the passenger side panel will not have these tabs, as pictured here.
On trucks that have had the vinyl wheel arc covers removed I often make the passenger side panels with this full profile to provide a cleaner look.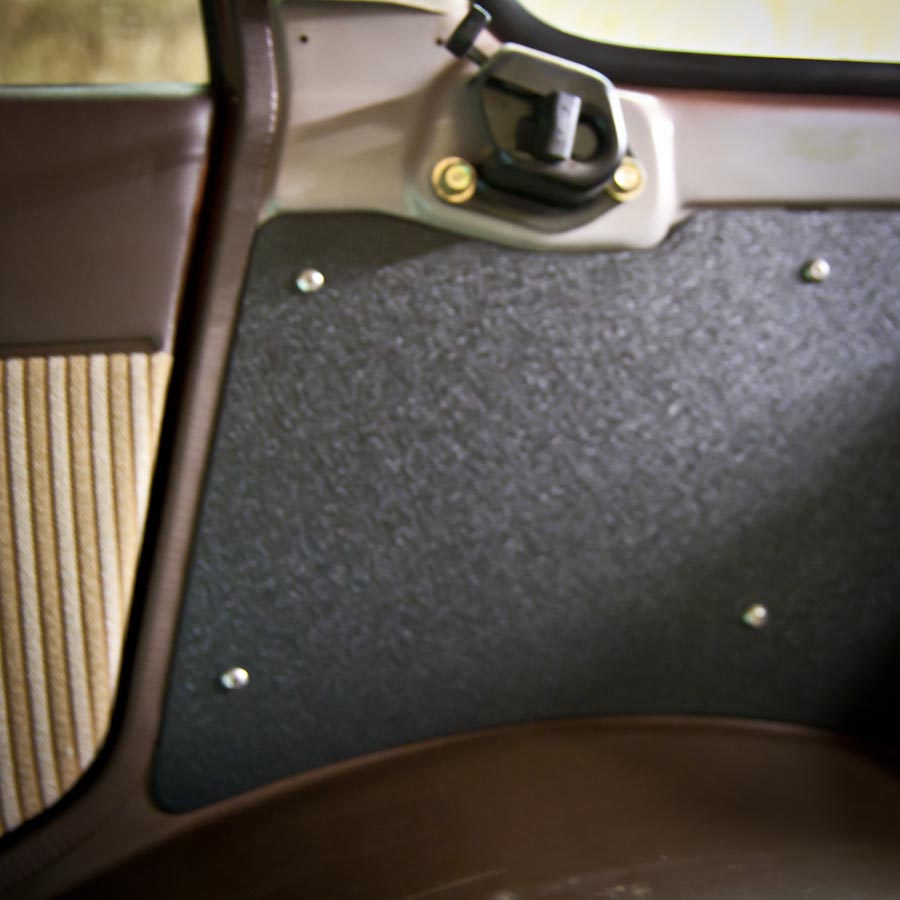 You can also note that this particular truck has a different upper seat latch profile than pictured above.
(sorry for the poor quality pic, it's a rare combination and this is the best image I have at the moment)
This seat latch discrepancy is fairly rare, so far only found on 1982 trucks. The lack of a tab on the passenger side can be found on trucks all the way up to 1986.
Once a profile is determined some of the options that need to be considered are:
Latch Options:
Including whether you would like any locks.
For lots more info check out the Latch Options Info Page:
Latch Options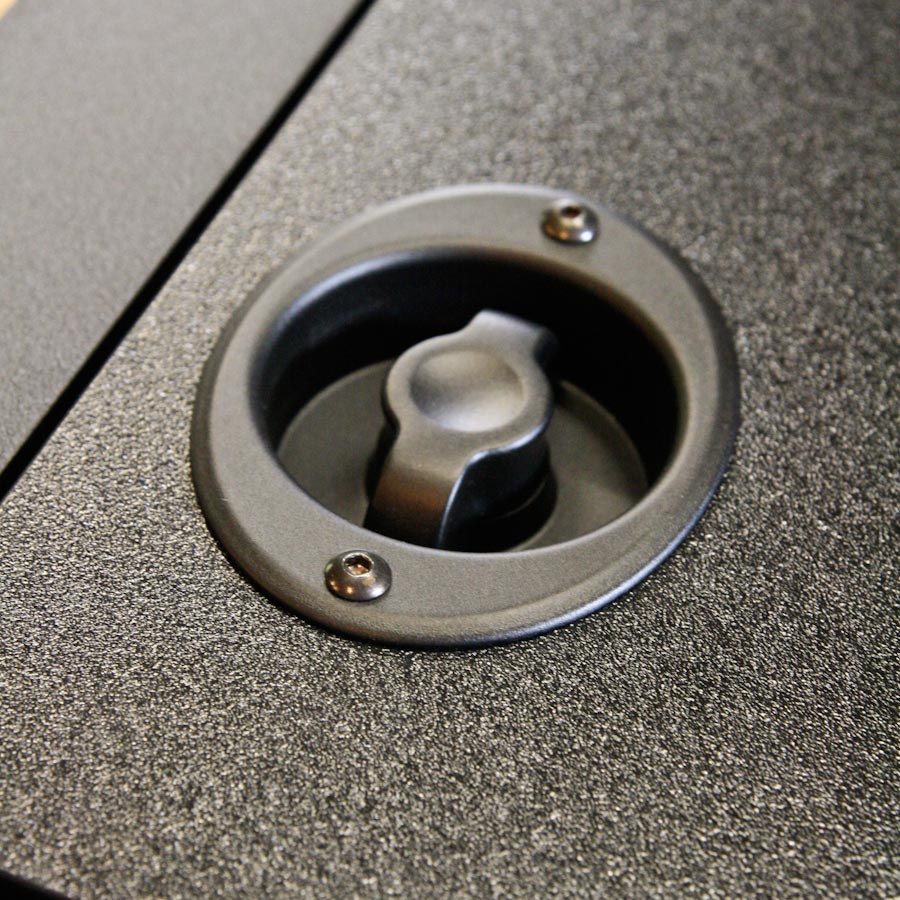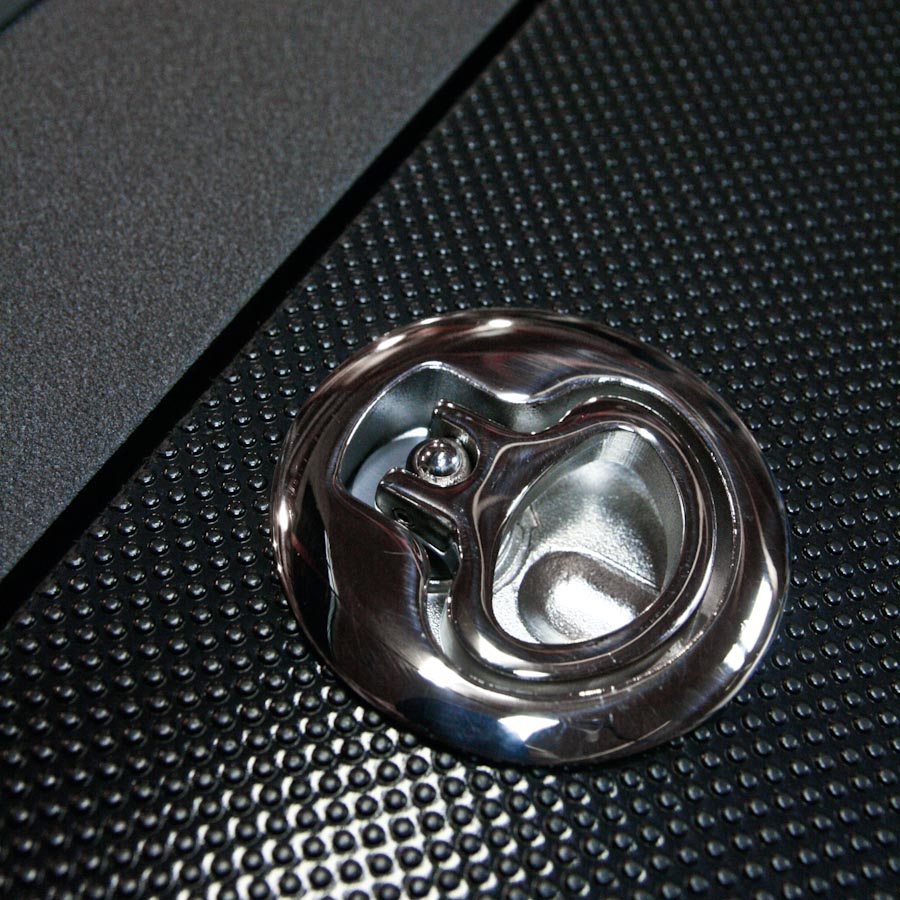 Speaker provisions:
There are three basic speaker options:
A hole.
A hole with mount points set up to hold the factory 62 rear speaker grills.
A back mount speaker ring with an integrated flush grill.
The two basic speaker mount styles can be included at no extra charge.
The back mount speaker option is a $75 charge.
Speaker Hole
The hole is just that, a hole sized to accept the size of driver you specify. This requires the use of aftermarket speaker grills, most of which are hideous and visually loud.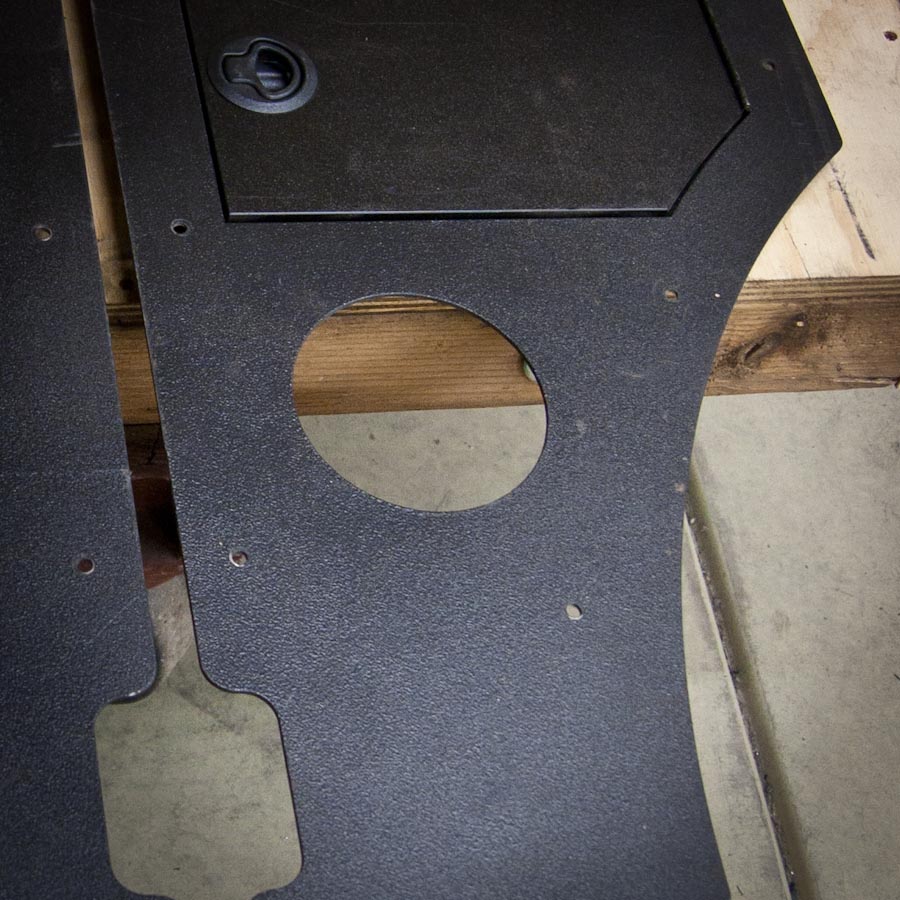 A Hole with OE Speaker Grill Mounts
The mount for the OE speaker grills replaces all the metal structure currently behind the factory side panels, the interior (visible) components are bolted directly to the new side panel on the provided mounts.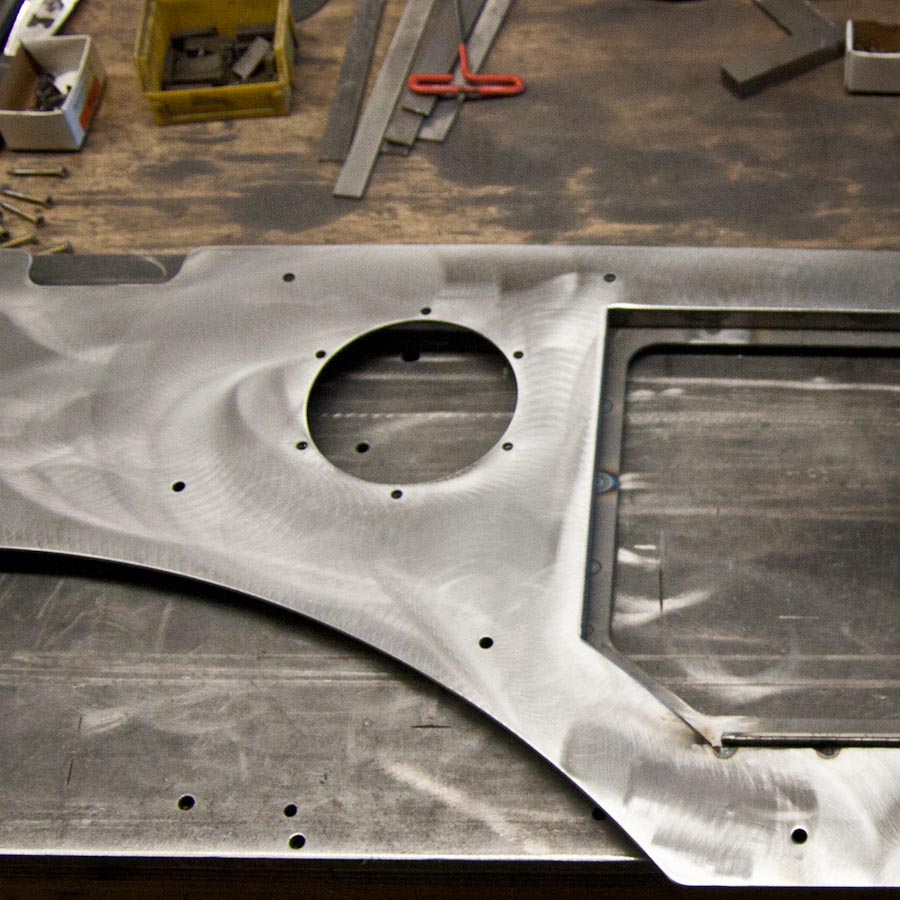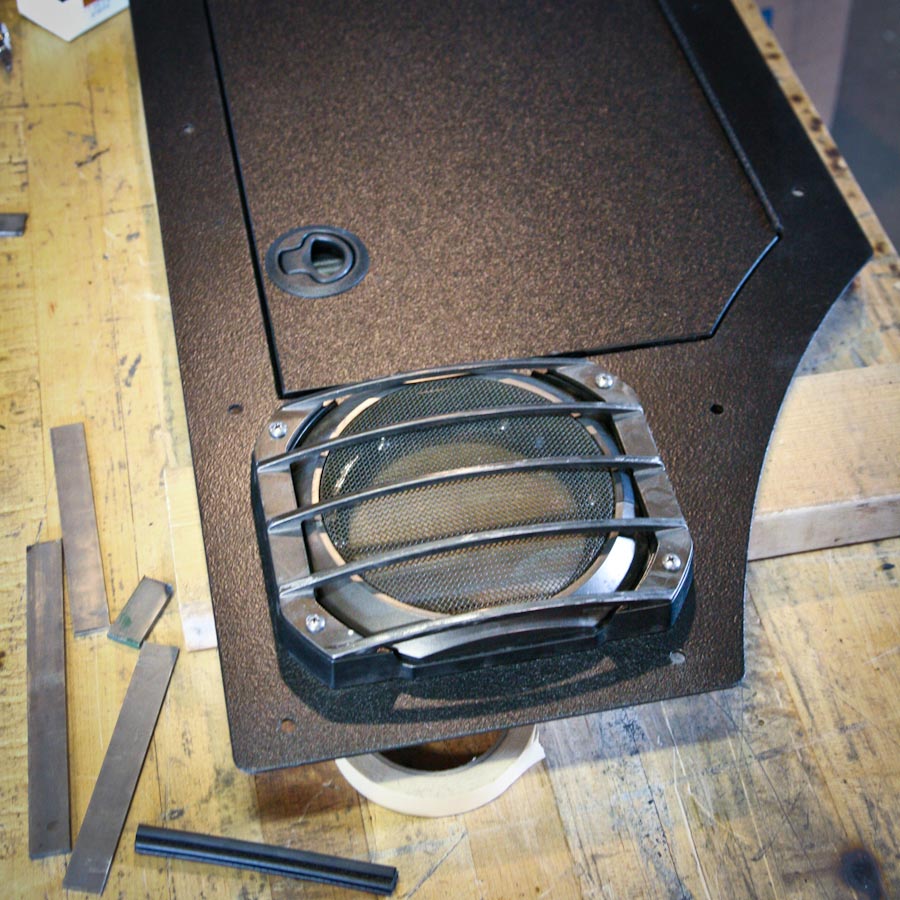 Back Mount Speakers
For the back mount speakers There is a ring mounted to the back of the panels, sized for standard 6.5″ speaker drivers. With this system you can attach your particular driver to the panels without modifying the actual panel.
This system works if you are just re-using the OE speakers as well. This is a $75 option.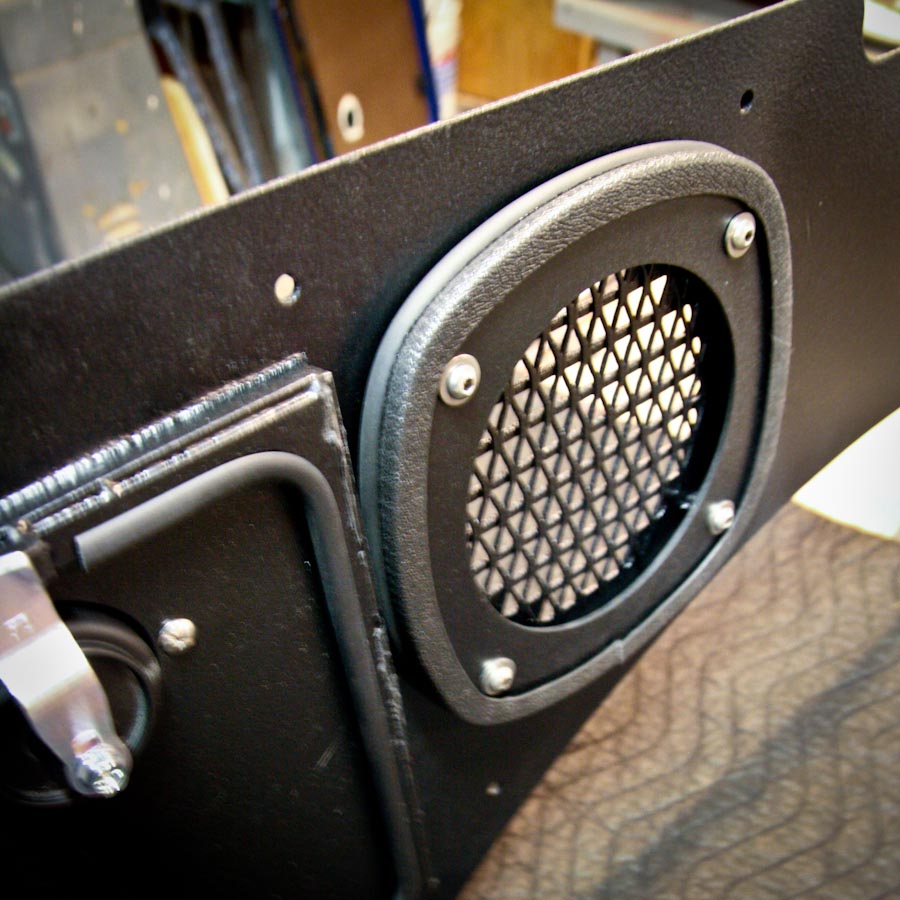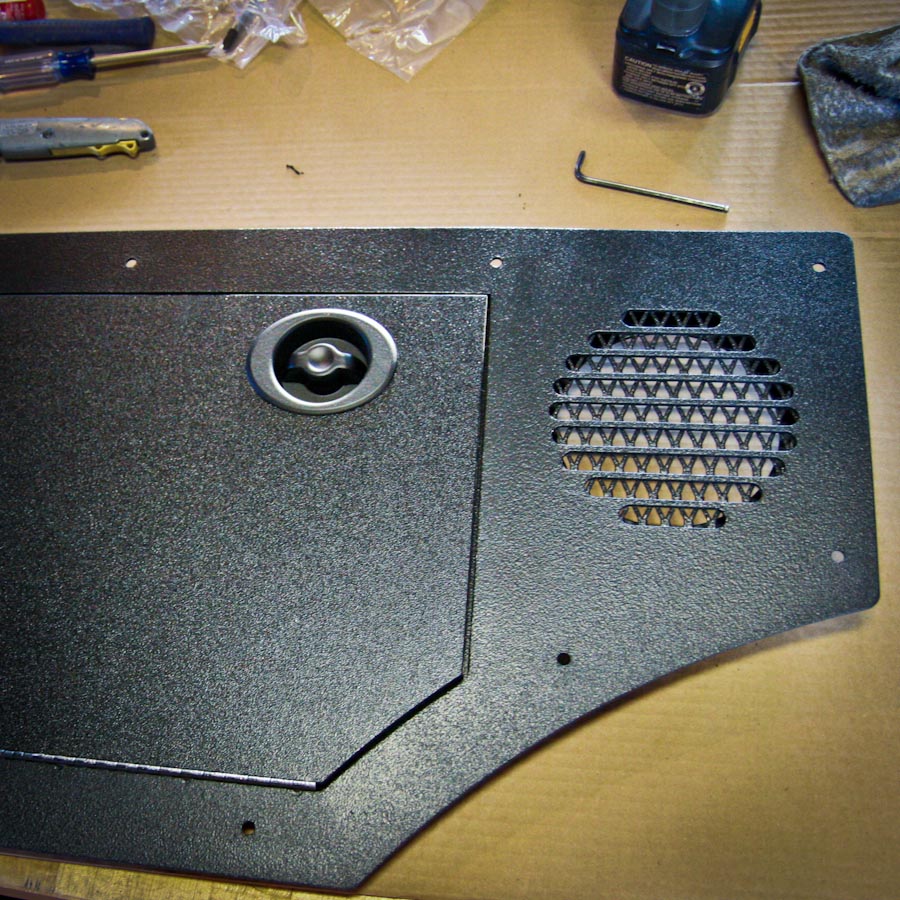 Lift-Off Side Panel Doors:
For special tight space applications I have cargo access doors available that lift out of place rather than hinge down.
I do not recommend this option unless space restrictions make it absolutely necessary. If you do not have drawers or other storage in the way then the loose doors are more inconvenient to deal with than a solid hinged panel.
These are $75 Option though (because they are so much more of a pain to fabricate)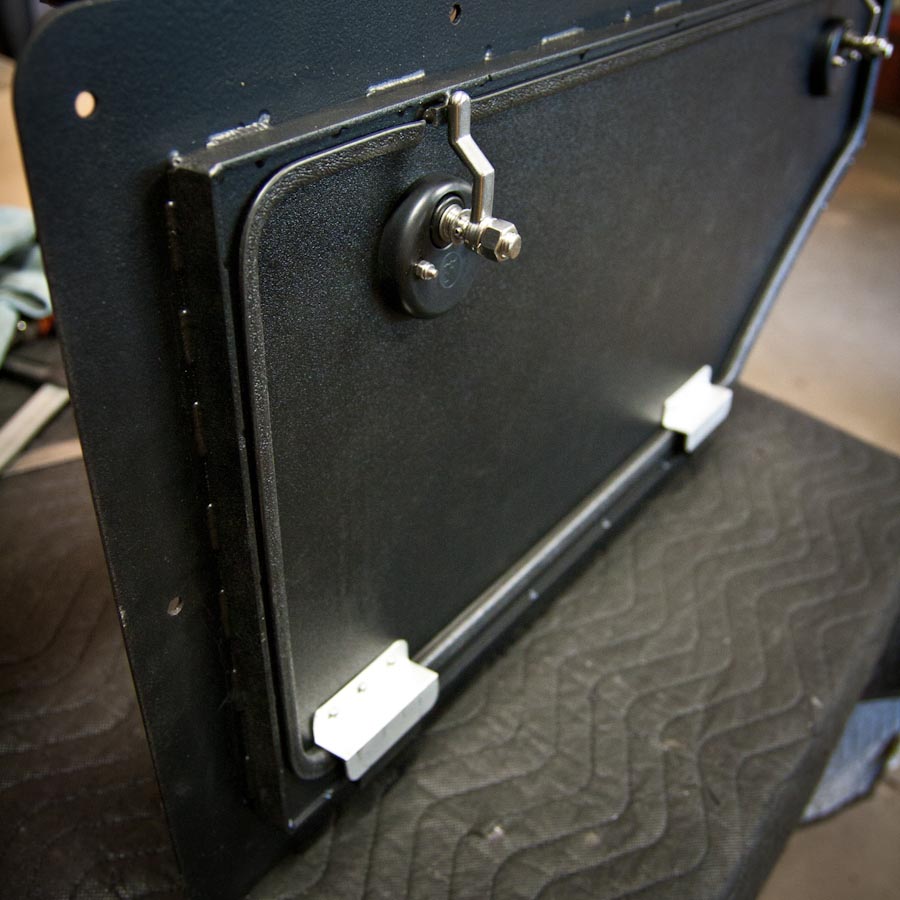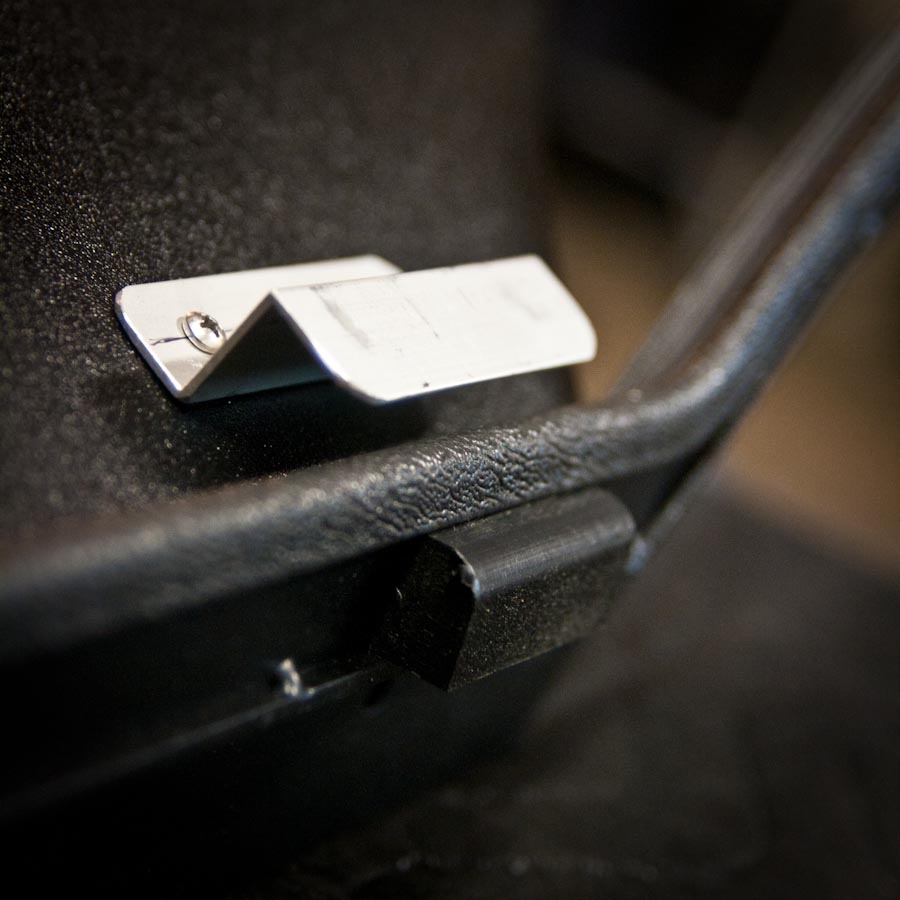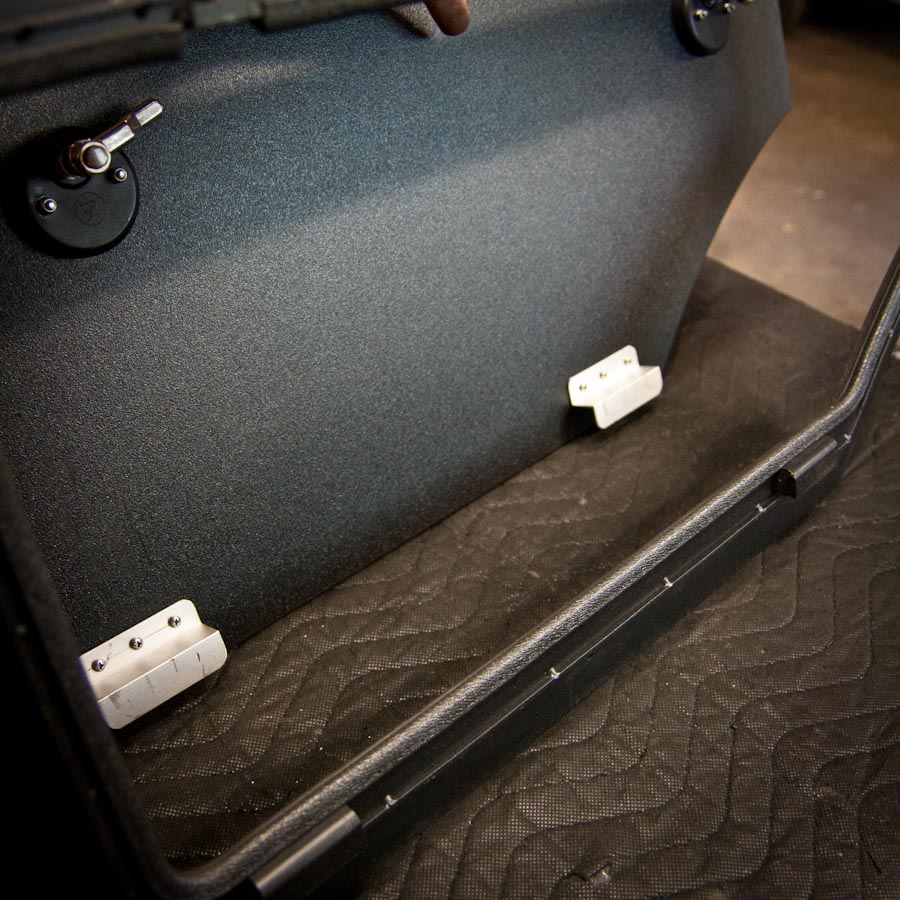 All kinds of custom options are available, I've done special sized short doors, extended storage, solid panels, special mounts, etc. Drop me a line and I can get you set up with what you are looking for.
Side Panel Installation Instructions:
Instructions